Personal Computer Games or PC games are created by one or more game developers, often in conjunction with other specialists and either published independently or through a third party publisher. They may then be distributed on physical media such as DVDs and CDs, as Internet-downloadable shareware, or through online delivery services such as Direct2Drive and Steam. PC games often require specialized hardware in the user's computer in order to play, such as a specific generation of graphics processing unit or an Internet connection for online play, although these system requirements vary from game to game.

Photo: ftp.arl.mil

The first generation of PC games were often text adventures or interactive fiction, in which the player communicated with the computer by entering commands through a keyboard. The first text-adventure, Adventure, was developed for the PDP-11 by Will Crowther in 1976, and expanded by Don Woods in 1977. By the 1980s, personal computers had become powerful enough to run games like Adventure, but by this time, graphics were beginning to become an important factor in games. Later games combined textual commands with basic graphics, as seen in the SSI Gold Box games such as Pool of Radiance, or Bard's Tale.

Further improvements to game artwork were made possible with the introduction of the first sound cards, such as AdLib's Music Synthesizer Card, in 1987. These cards allowed IBM PC compatible computers to produce complex sounds using FM synthesis, where they had previously been limited to simple tones and beeps. However, the rise of the Creative Labs Sound Blaster card, which featured much higher sound quality due to the inclusion of a PCM channel and digital signal processor, led AdLib to file for bankruptcy in 1992.

Photo: diezel.tistory.com

The year before, id Software had produced one of the first first-person shooter games, Hovertank 3D, which was the company's first in their line of highly influential games in the genre. The same team went on to develop Wolfenstein 3D in 1992, which helped to popularize the genre, kick-starting a genre that would become one of the highest-selling in modern times. The game was originally distributed through the shareware distribution model, allowing players to try a limited part of the game for free but requiring payment to play the rest, and represented one of the first uses of texture mapping graphics in a popular game, along with Ultima Underworld.

Unlike the generally accepted push for improved graphical performance, the use of physics engines in computer games has become a matter of debate since announcement and 2005 release of the nVidia PhysX PPU, ostensibly competing with middleware such as the Havok physics engine. Issues such as difficulty in ensuring consistent experiences for all players and the uncertain benefit of first generation PhysX cards in games such as Tom Clancy's Ghost Recon Advanced Warfighter and City of Villains, prompted arguments over the value of such technology.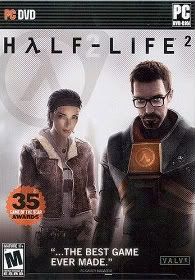 Similarly, many game publishers began to experiment with new forms of marketing. Chief among these alternative strategies is episodic gaming, an adaptation of the older concept of expansion packs, in which game content is provided in smaller quantities but for a proportionally lower price. Titles such as Half-Life 2: Episode One took advantage of the idea, with mixed results rising from concerns for the amount of content provided for the price.
Source: wikipedia.org